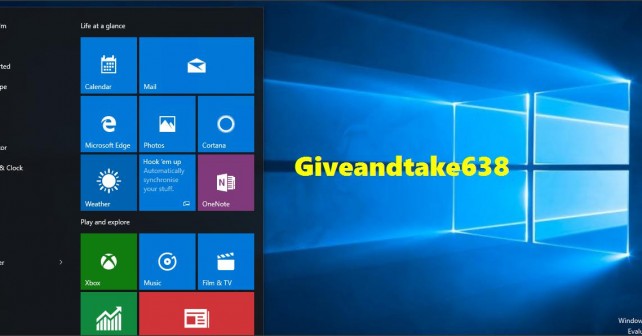 With the release of Windows 10 imminent (July 29th, 2015)and having preview the initial release of Windows 10, I would like to discuss five new features available.
The requirement to run Windows 10 is pretty much the same if your system is already running Windows 7 or Windows. Below are the minimum requirements to run Windows 10.
Processor : 1GHz or faster with support for PAE, NX, and SSE2
RAM : 1GB (32-bit) or 2GB (64-bit)
Hard disk space : 16GB
Graphics card : Microsoft DirectX 9 graphics device with WDDM driver
Microsoft account.
Internet access.
Startup Menu
The Startup Menu that was available in Windows 7 is back but in a much more elegant clean design.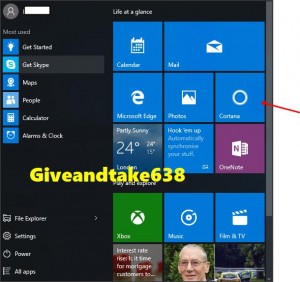 Microsoft Edge – New Web browser
Windows 10 comes with new web browser called Microsoft Edge and this is the default web browser. Microsoft Edge provide better performance, better compatibility and web experience.
Microsoft Edge, allow writing on the web page on the go, make notes, creating reading list, intergrated with Cortana, share the web page(s) to provide the best web user experience.
Xbox App and Streaming
Good news for gamers, Windows 10 support Xbox game streaming, player can stream games from Xbox One console to Windows 10 device. Player can record, edit and share his/her activities. The App also let player join thier friends and see thier activities
Cortana digital assistant
Windows 10 will bring Cortana to desktop. Cortana is a personal digital assistant application. You can start/invoke Cortana by click the button in the start button or by just saying "Hey Cortana" and you can start an application by just say "Open Microsoft Word" or "Open Fxpro Metatrader 4″. First time you open Cortana, it will ask for some information to be able to assist you and the application will continue learning about you as you use your system
Multiple Desktops and Enhanced Multitasking
The ability to perform more than one action at the same time has been greatly enhanced in Windows 10 to improve desktop experience. Also, with Windows 10, users will be able to create multiple virtual desktops to organise task as part of improved desktop experience.
Visit https://www.microsoft.com/en-us/windows/features for other features
Emmanuel Adebayo is an IT Consultant/Architect with over 17 years experience, specialised in IT infrastructure administration and security; and in the management and troubleshooting of Microsoft products including (Windows XP/7/8, Windows Servers 2003/2008/2012, IIS6/7/8, ISA, and Active Directory).