1. Log on to the server
2. Run Command prompt as Administrator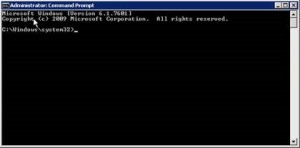 3. At the command prompt type "Diskpart" and enter
4. At the Diskpart commant prompt, type "Rescan" and enter
5. At the Diskpart command prompt, type "List disk" and enter
You will see the list of disks including the one that you want to extend with the free space, see below: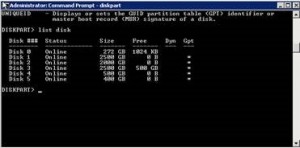 6. At the Diskpart command, type "Select disk n", in this case it will be "Select Disk 3" and enter
7. At the Diskpart command, types "extend" and enter.
The disk is now extended; you can check this by using "List disk" again or check the disk management console.
Emmanuel Adebayo is an IT Consultant/Architect with over 17 years experience, specialised in IT infrastructure administration and security; and in the management and troubleshooting of Microsoft products including (Windows XP/7/8, Windows Servers 2003/2008/2012, IIS6/7/8, ISA, and Active Directory).