When I tried to open an MS Excel that contain pivotTable within Internet Explorer (IE), I got the Error
"Safety settings on this machine prohibit accessing a data source on another domain"


This issue was caused by IE browser security restriction.
To resolve this issue,
Step 1 – Add the site to the list of "Trusted sites"
1. Open IE, click on "Tools", Select "Internet Options"
Select "Security Tab" and click "Trusted sites" to add the site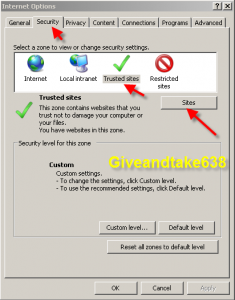 Step 2 – Modify the "Trusted sites" Security settings
1. Click on "Custom level" to modify the security setting for "Access data sources across domains" to "Enable" under "Miscellaneous" section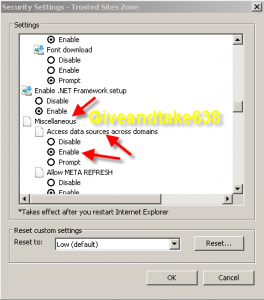 Click "OK"
You might need to repeat step 2 for "Internet zone", "Local Intranet" and "Restricted sites"
Emmanuel Adebayo is an IT Consultant/Architect with over 17 years experience, specialised in IT infrastructure administration and security; and in the management and troubleshooting of Microsoft products including (Windows XP/7/8, Windows Servers 2003/2008/2012, IIS6/7/8, ISA, and Active Directory).